Profile
Grant Access
Subscribe
Track Account

Something next to normal, that's the thing I'd like to try
Close enough to normal to get by
Premium Paid Account
Created on 2010-09-04 02:16:08 (#584339), last updated 2017-09-14 (1 week ago)
9,983 comments received, 6,692 comments posted
1,341 Journal Entries, 135 Tags, 11 Memories, 236 Icons

About

Mini Bio
Formerly known as

eowyn_315
. Feel free to subscribe if you like what you see. No need to ask permission, although I do like hearing how people found my journal. I talk a lot about what I'm watching on TV, make lots of icons and picspams, and I've also been known to post recipes, silly memes, and pictures of my cat.
Me, as described by

eilowyn
:
Highly intelligent and with a scathing wit, persistent posting habits, and varied interests that all focus on strong female characters. Should have been a political consultant for President Bartlet, considering all the people she's convinced to watch
The West Wing
.

Color bars by

coloneljack
.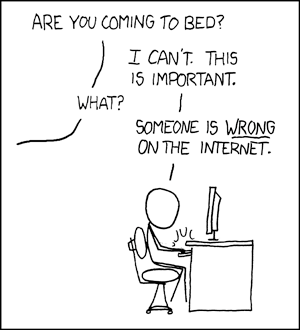 Image from
www.xkcd.com
Mood theme created by

peculiargroove
.

Connect
angel
,
awesome ladies
,
battlestar galactica
,
being erica
,
buffy the vampire slayer
,
cats
,
christian kane
,
chuck
,
community
,
cooking
,
del amitri
,
doctor who
,
dresden files
,
feminism
,
fiction
,
friday night lights
,
icons
,
into the woods
,
james marsters
,
les miserables
,
leverage
,
london
,
lord of the rings
,
lost
,
lost girl
,
mad men
,
movies
,
music
,
musicals
,
next to normal
,
politics
,
psych
,
reading
,
red dwarf
,
rent
,
shameless
,
skins
,
sports night
,
stephen sondheim
,
the beatles
,
the dresden files
,
the hunger games
,
the princess bride
,
theater
,
title of show
,
tv
,
vampire diaries
,
veronica mars
,
west wing
,
wicked
,
writing
,
zachary levi

People
[View Entries]

Communities
[View entries]

Member Of (16):
agents_of_shield
,
asexual_fandom
,
breaking_badtv
,
capshare
,
comicbook_icons
,
dresdenfiles
,
fandom_icons
,
fnl_icons
,
hungergames
,
iconthat
,
lj_refugees
,
mad_men
,
marvelous_heroines
,
seasonal_spuffy
,
theamericans
,
theoldbluebox

Subscriptions (25):
agents_of_shield
,
asexual_fandom
,
big_blue_bin
,
breaking_badtv
,
capshare
,
comicbook_icons
,
dreamwidthlayouts
,
dw_community_promo
,
dw_maintenance
,
dw_news
,
fandom_icons
,
fnl_icons
,
hungergames
,
iconthat
,
insomniatic
,
lj_refugees
,
mad_men
,
marvelous_heroines
,
metaquotes
,
seasonal_spuffy
,
su_herald
,
theamericans
,
theoldbluebox
,
three_weeks_for_dw
,
visualwit

Administrator Of (0)

Feeds
[View Entries]

Subscriptions (13):

Linking
To link to this user, copy this code:
On Dreamwidth:
Elsewhere: