next_to_normal
So, you should go watch all the Nerd HQ videos, because they're funny and Zachary Levi is my TV boyfriend, but if you only watch one, make it the
conversation with Tom Hiddleston
because WHAT THE ACTUAL FUCK LMFAO.
Things that happen during the course of this Q&A:
- Tom quotes Shakespeare (of course).
- Tom speaks French.
- Zac claims he has never felt more uncultured in his entire life.
- Tom does impressions of
Chris Evans
and Zac.
- Tom reads a text message (in his Zac voice)
in which Zac threatened to personally punch him in the dick
. "You have been warned."
- TOM DOES A
FULL ON VELOCIRAPTOR IMPRESSION
AND IT IS HYSTERICAL.
NO REALLY.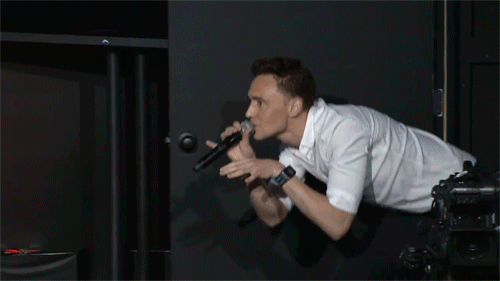 Other linky things:
* I've seen a lot of interviews from Joss, and everybody talks about
Agents of SHIELD
as his show, even though poor Jed and Maurissa are the ACTUAL showrunners, so
here's an interview with them
.
* Jennifer Lawrence proves once again
she is just as much of a fangirl as you
. WHY SO ADORABLE, JEN?
*
Dule Hill in a Broadway musical
. WHAT.